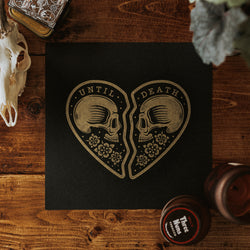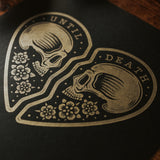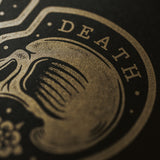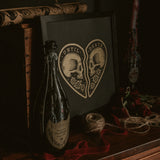 UNTIL DEATH - SQUARE SCREEN PRINT
PRODUCT FEATURES
We decided to create this art print after the great response to our 'Until Death' pin badge set. We wanted to create something that acts as a symbol and reminder that even when you're apart, you are still together - 'Until Death'.
Square print - W: 12" (30cm) x H: 12" (30cm).
Hand-pulled screen print using our custom gold ink mix.
Printed on G.F Smith 270gsm 'Ebony' colour plan card.
Please note due to the hand screen printed nature of these products each item may have unique differences, but all products have been inspected and passed a quality check.