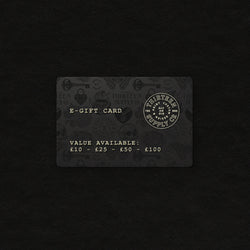 Struggling to decide on a specific gift for someone? We've got you covered, we have gift cards available for £10, £25, £50 & £100. Simply choose the value and we'll email you a code that they can then redeem online.
We have created a free template to use if you wanted something physical to give, simply download, print and fill in at home: FREE GIFT CARD TEMPLATE
PLEASE NOTE

This is an E-Card and not a physical product.
The E-Gift Card expires after 12 months.