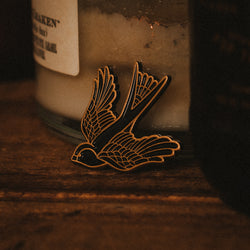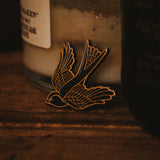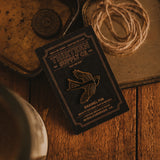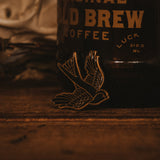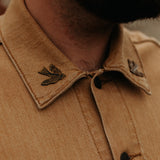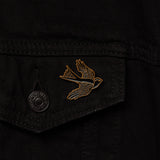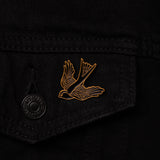 FAR FROM HOME - INDIVIDUAL PIN BADGE
FAR FROM HOME - INDIVIDUAL PIN BADGE
An individual pin from our latest set. Available in both left and right facing. The direction the pin is facing is as if you're wearing it, so the head of the swallow on the left facing pin will be directed to your left arm when you're wearing the pin. 
PRODUCT FEATURES:
Designed in the UK.
Antique gold pins filled with black enamel.
Black rubber clutch fixing.
Dimensions - W: 30mm H: 27.6mm
Buy as a set and save 15%!